Posted by: vosmidesijatye Sep 17 2020, 22:16:59
http://metalarea.org/images/audiocovers/2020_Sep/acov_tid341718.jpg

*Artist: Ace Frehley
*Album: Origins Vol.2
*Year: 2020
*Genre: Hard Rock
*Country: United States

*Format: mp3@CBR320kbps
*Size: 107MB

Tracklist:
1. Good Times Bad Times (Led Zeppelin cover)
2. Never in My Life (Mountain cover)
3. Space Truckin' (Deep Purple cover)
4. I'm Down (The Beatles cover)
5. Jumpin' Jack Flash (The Rolling Stones cover)
6. Politician (Cream cover)
7. Lola (The Kinks cover)
8. 30 Days in the Hole (Humble Pie cover)
9. Manic Depression (The Jimi Hendrix Experience cover)
10. Kicks (Paul Revere & the Raiders cover)
11. We Gotta Get out of This Place (The Animals cover)
12. She (KISS cover)
******************************
Total playing time: 46:40

https://www.youtube.com/watch?v=3YMfF8N-LI8&ab_channel=AceFrehleyVEVO


Technical info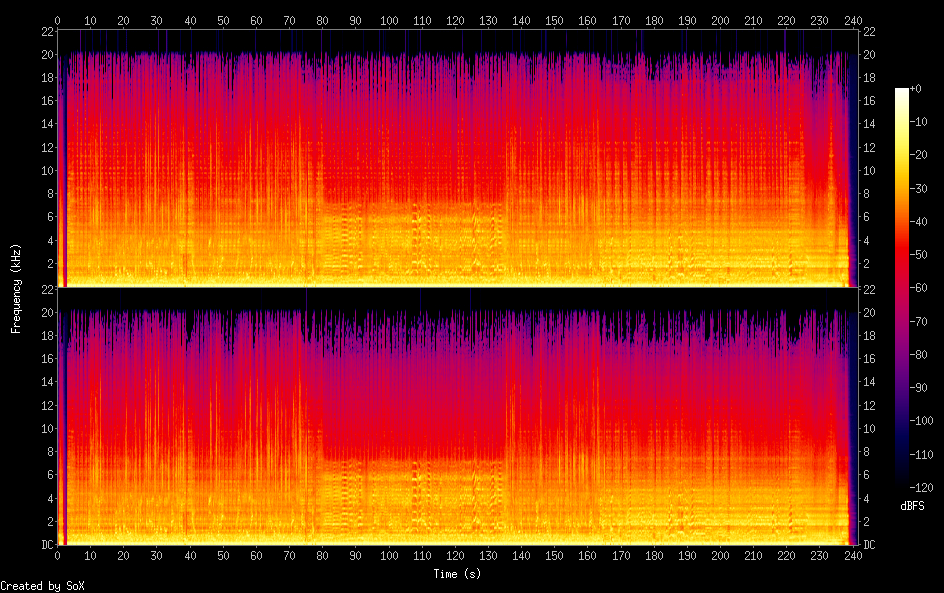 Input File: 09. Manic Depression.mp3
Channels : 2
Sample Rate : 44100
Precision : 16-bit
Duration : 00:04:01.31 = 10641727 samples = 18098.2 CDDA sectors
File Size : 9.75M
Bit Rate : 323k
Sample Encoding: MPEG audio (layer I, II or III)
Comments :
Title=Manic Depression
Artist=Ace Frehley
Album=Origins Vol.2
Tracknumber=9
Year=2020
Genre=Hard Rock
Discnumber=1
[ Hidden Text ]
Posted by: vosmidesijatye Sep 18 2020, 14:51:41
Пол неплохой альбом записал, каверы получились небезынтересными.

Posted by: canadaspaceman Sep 25 2020, 11:15:10
ugh,
Ace brickwalled the album? sounds like crap production to me
The only redeeming song I found was the re-recording of KISS "She".
Thanks for providing this.
If I still rushed out to buy albums, i would be angry enough to find this asshole Ace and kill him for ripping me off.

Posted by: vosmidesijatye Sep 25 2020, 12:25:14
Of course this album is not among his best but the choice of songs/bands to cover is good. I wouldn`t call it weak and it deserves at least a couple of spins.