Posted by: Samaritianin Mar 15 2016, 14:24:02
http://metalarea.org/images/audiocovers/2016_Mar/acov_tid264054.jpg

*Artist: Silent Vice
*Album: The Last Breath Of An Innocent Heart
*Year: 2015
*Genre: Death/Doom/Gothic Metal
*Country: Spain


*Format: mp3@CBR320kbps
*Size: 93MB

Tracklist:
1. Protected part I 03:44
2. Protected part II 07:49
3. The Broken 05:39
4. Since the Words Last Days 05:48
5. Waves 04:36
6. The New Flesh 03:25
7. Forgotten Steps 10:10
******************************
Total playing time: 41:11

http://silentviceband.bandcamp.com/releases


Technical info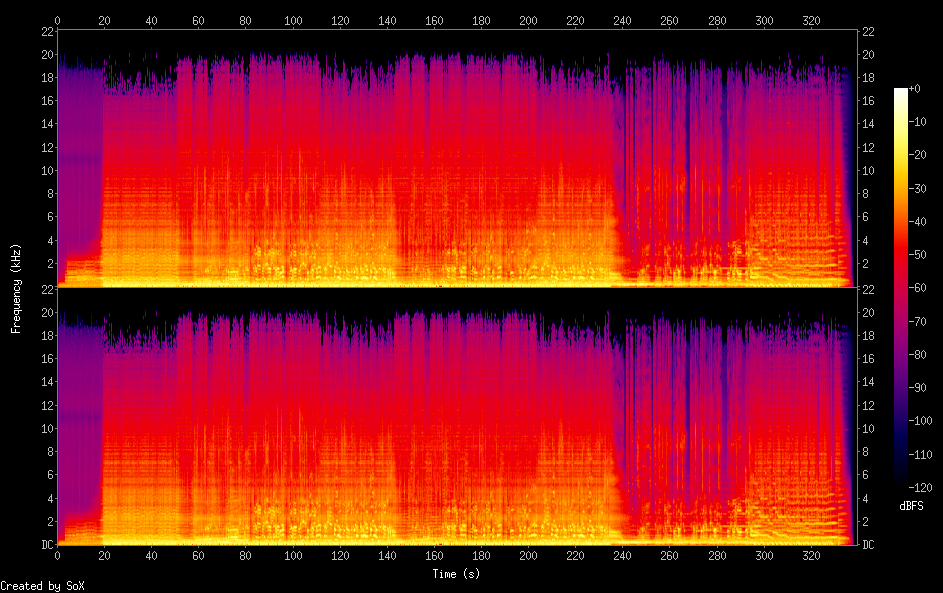 Input File: 03 - The Broken.mp3
Channels : 2
Sample Rate : 44100
Precision : 16-bit
Duration : 00:05:39.05 = 14952237 samples = 25429 CDDA sectors
File Size : 13.6M
Bit Rate : 320k
Sample Encoding: MPEG audio (layer I, II or III)
Comments :
Title=The Broken
Artist=Silent Vice
Album=The Last Breath Of An Innocent Heart
Tracknumber=3
Year=2015
Genre=Metal
[ Hidden Text ]
Posted by: aditus Mar 17 2016, 15:55:29
по превьюшке - шикарно. и какая тут может быть модернятина, если тут не мдм?

Posted by: Skugge Feb 13 2019, 16:52:10
Any chance to re-up this?