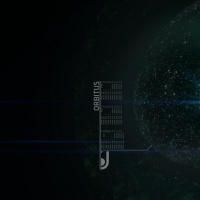 *
Artist
: Access To Arasaka
*
Album
: Orbitus
*
Year
: 2011
*
Genre
: IDM/Ambient/Glitch
*
Country
: United States
*
Format
: mp3@CBR320kbps
*
Size
: 90MB
Tracklist
:
01. Source [02:13]
02. Sicral [05:08]
03. Ellipse [04:20]
04. Helios [04:24]
05. Cynosure [04:22]
06. Relay [05:13]
07. Kyokko [04:12]
08. Brilliant Pebbles [03:47]
09. Photons [05:02]
******************************
Total playing time
: 38:41
Extended info
Fresh off the heels of his new album 'void();', Access To Arasaka treats us to a fantastic new EP titled 'Orbitus'. Based around a detail within the "Takeshi Kovacs" novels by Richard K. Morgan, 'Orbitus' references Martian orbitals that shoot down anything that flies over a specific height, save for one gap near the planet's equator, and how the characters try to figure out how to bring them down; symbolic of the limitations we place on ourselves and our attempts to overcome them.

'Orbitus' finds Access To Arasaka in top form, incorporating complex, serendipitous beatwork against a stunning backdrop of thick atmospheres and futuristic synthlines. Beautiful and flowing dark electronic music that will surely grace any set of headphones.
[ Hidden Text ]