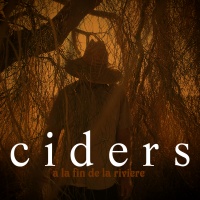 *
Artist
: Ciders
*
Album
: ´A La Fin De La Riviere
*
Year
: 2010
*
Genre
: Avant-Garde Post-Metal/Folk
*
Country
: United States
*
Format
: mp3@CBR320kbps
*
Size
: 84MB
Tracklist
:
1. Devineur 03:28
2. The Spirit Of Jean Lafitte 06:21
3. E. 05:21
4. Atchafalaya Gator Hunt 03:27
5. Rougarou 07:04
6. At River's End 05:51
7. Devineur (reprise) 03:56
******************************
Total playing time
: 35:28
Extended info
As a twenty-first century avant-garde bard, CIDERS revels in the preservation and recounting of American folk tales and legend. Exploring beyond trending laptop music, CIDERS interprets both medium and subject through lenses spanning vast musical, cultural and historical influences. With an affinity for storytellers who've united past generations, CIDERS acts as yet another means to restore and expand stories for future generations. To ignite interest and immerse the listener's imagination, a storyteller must reinvent himself many times over and walk without border. This is the nature of CIDERS and the interpretations that come forth in the music you will find here...
[ Hidden Text ]