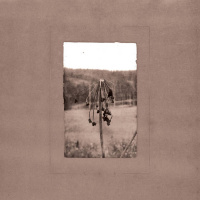 *
Artist
: Saltsower
*
Album
: Saltsower [ep]
*
Year
: 2022
*
Genre
: Blackened Sludge/Hardcore
*
Country
: International

*
Format
: mp3@CBR320kbps
*
Size
: 45MB
Tracklist
:
1. She is the Curse 04:34
2. Upon the Slits in Our Tongues 04:16
3. All-devouring Antagonism 05:11
4. Feeding Heat Death 04:59
******************************
Total playing time
: 19:00

Extended info
Line - up:

Goularth - Bass, Vocals (backing) (Lifechapters, PartyGrind, The Shade of Crow, Astralscape, Bleakstar, Disbömber, Emptiness of Existence, Lead Wings, Nulo, Quarantine Experiments, The DryHoppers, Windwritings, ex-As Dramatic Homage, ex-Vociferatus, ex-Septerra (live), ex-Carpensarem, ex-Necropse, ex-Scars Within, ex-Stealth)
Kylmäaho - Vocals, Guitars (Atrum Tempestas, Culsans, Hibernation Cycle, Lead Wings, Vale, ex-Ars Praesagus)

Released on the last sane days of humanity, Saltsower weeps blast- and d-beats for the final, complete societal breakdown of mankind.

A chaotic concoction of black metal infused with elements of post-hardcore and sludge, with down-tuned guitars accompanied by growls, screams and clean vocals create a relentless listening experience.

This first EP release by Saltsower is a 20 minute trip down to a deep end vision of humanity's future.
Technical info
Input File: 02. Upon the Slits in Our Tongues.mp3
Channels : 2
Sample Rate : 48000
Precision : 16-bit
Duration : 00:04:16.23 = 12298896 samples ~ 19217 CDDA sectors
File Size : 10.3M
Bit Rate : 323k
Sample Encoding: MPEG audio (layer I, II or III)
Comments :
Title=Upon the Slits in Our Tongues
Artist=Saltsower
Album=Saltsower (EP)
Tracknumber=2
Year=2022
Genre=Blackened Sludge Metal | Hardcore
[ Hidden Text ]