*
Artist
: Aerdryk
*
Album
: Met De Drietand Op Mijn Huid
*
Year
: 2022
*
Genre
: Black Metal
*
Country
: Belgium
*
Format
: mp3@CBR320kbps
*
Size
: 95MB
Tracklist
:
Side A
1. Mijn boetedoening 06:24
2. Kruisweg 04:50
3. De modderige paden 06:46
4. Met de drietand op mijn huid 04:48
Side B
5. De rode klauwen 05:47
6. Berouw 05:00
7. Doodgeboren 07:04
******************************
Total playing time
: 40:39

Extended info
AERDRYK makes a clear black metal statement both in execution and atmosphere. While the guitars rage on in an almost hidden, intrinsic way; the entirety of the sound of AERDRYK is carried by multiple layers of reverb and exquisite ethereal synths. Within this groundwork, fast-paced blast beats reveal the contrast of this band; melding razor sharp guitar melodies and a multi-layered atmosphere. This balance is felt as well by the old-school harsh vocals, supported by epic clean chants. Every song on this album is a journey, one into time and history itself. Underneath it all, the bass guitar relentlessly deviates from its classical role and continues a journey on its own, like a deep-felt restlessness we carry with us along this pilgrimage. 'MET DE DRIETAND OP MIJN HUID' feels like a return and departure to 90's black metal at the same time, featuring a brilliant songwriting craft and Flemish story-telling.
Technical info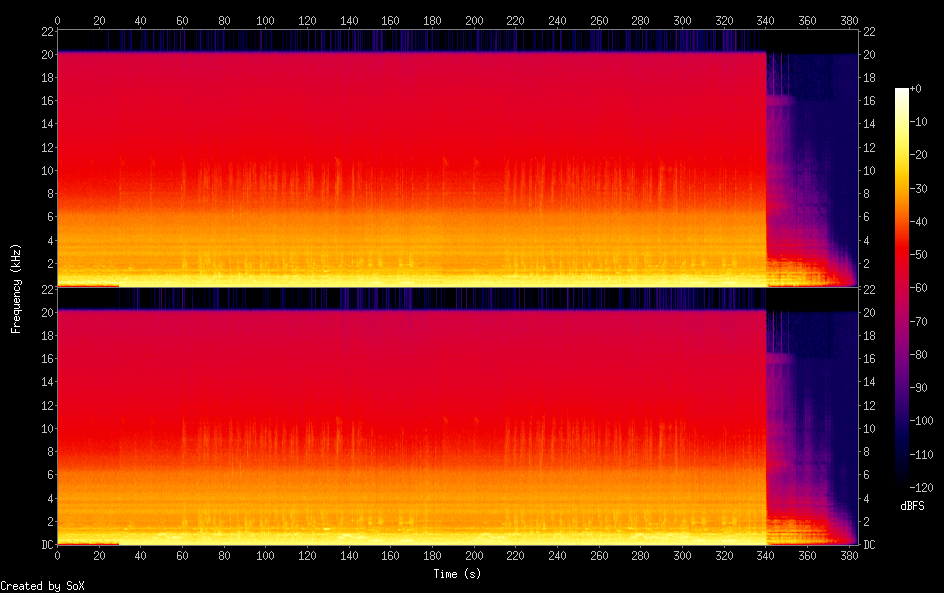 Input File: 01. Mijn Boetedoening.mp3
Channels : 2
Sample Rate : 44100
Precision : 16-bit
Duration : 00:06:24.31 = 16948115 samples = 28823.3 CDDA sectors
File Size : 15.4M
Bit Rate : 320k
Sample Encoding: MPEG audio (layer I, II or III)
Comments :
Title=Mijn Boetedoening
Artist=Aerdryk
Album=Met de Drietand op mijn Huid
Tracknumber=1
Year=2022
Genre=138
[ Hidden Text ]