*
Artist
: Suffering Hour
*
Album
: Forseeing Exemptions To A Dismal Beyond
*
Year
: 2014
*
Genre
: Progressive Black/Death/Thrash Metal
*
Country
: United States
*
Format
: mp3@CBR320kbps
*
Size
: 71MB
Tracklist
:
1. Truths of the Unknown 04:58
2. Prog Thrashing Death 03:39
3. A Dismal Beyond 05:57
4. Infected Skull 03:08
5. Enthralled in Lunacy Abyss 08:35
6. Compassion Dies 02:38
******************************
Total playing time
: 28:55


Extended info
Злобная олдскульщина с прог прибамбасами. Красотень.

Dylan Haseltine - Vocals/Bass
Josh Raiken - Guitars
Jason Oberuc - Drums

Suffering Hour is a proggy black/thrash band based in the Twin Cities.
"Some of the band's biggest influences are Absu, Unleashed, The Chasm, Inquisition, Kreator, Deathspell Omega, King Crimson, and Merciless. The band has released a couple of demos in the past, but is now excited to be releasing their first official release on Tridroid Records."
Technical info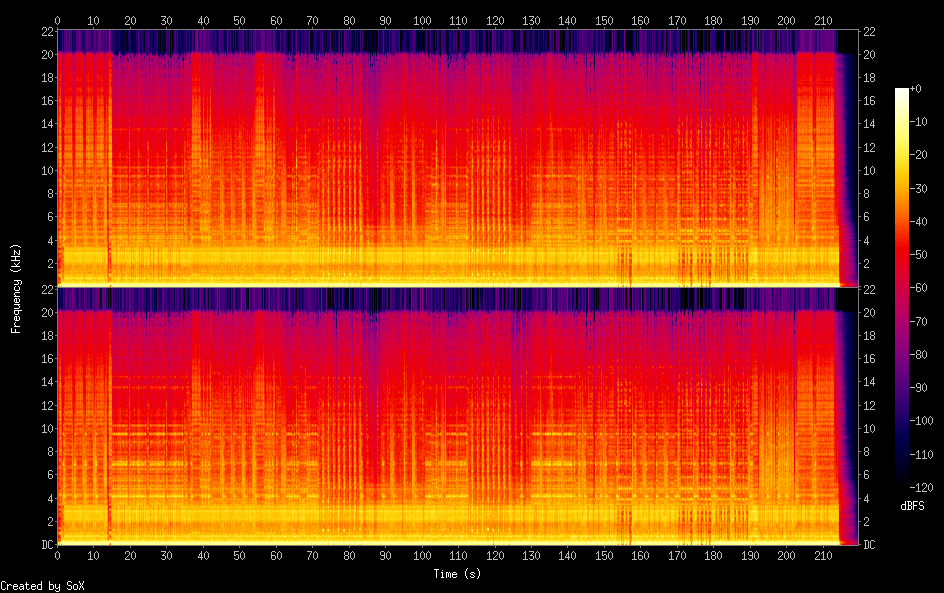 Input File: 02 Prog Thrashing Death.mp3
Channels : 2
Sample Rate : 44100
Precision : 16-bit
Duration : 00:03:39.64 = 9685904 samples = 16472.6 CDDA sectors
File Size : 8.97M
Bit Rate : 327k
Sample Encoding: MPEG audio (layer I, II or III)
Comments :
Title=Prog Thrashing Death
Artist=Suffering Hour
Album=Forseeing Exemptions To a Dismal Beyond
Tracknumber=2
Year=2014
[ Hidden Text ]